by Jennifer Harman, Editor
JH: Tell us a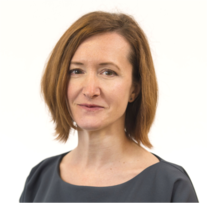 bit about yourself and your current focus of research.
AT: I am a Professor of Respiratory Medicine at the University of Birmingham, UK. My research focuses on chronic obstructive pulmonary disease (COPD), in particular where caused by Alpha 1 Antitrypsin deficiency, and is clinically centered, being mainly epidemiological studies and clinical trials.
JH: What do you think is the most fascinating recent development in pulmonary medicine?
AT: Treatments that target endotypes of disease and specific molecules that cause disease have been a big leap forward. Examples of the latter include mutation targeted therapies in cystic fibrosis and lung cancer.
JH: Is there an area of pulmonary medicine that you think is currently under-explored?
AT: Relative to the degree of morbidity and mortality it causes, airways diseases like COPD have low levels of research investment, at least when compared to cardiovascular diseases of similar prevalence and impact.
JH: Where do you see (or where would you like to see) the pulmonary medicine field in 10 years from now?
AT: I would like to see society taking pulmonary diseases more seriously through proportionally greater investment in respiratory research and acceptance of measures that prioritise respiratory health, such as smoking and air pollution reduction. There are encouraging moves in this direction already within public health.
JH: What does it mean to you to be an Editorial Board Member for BMC Pulmonary Medicine?
AT: I enjoy the role because it enables me to see the breadth of research from across the world and learn from the papers and reviews that I read. It also encourages me to build my international networks.
JH: What is one piece of advice you would give to reviewers as an EBM handling manuscripts?
AT: It is helpful to give constructive criticism to the authors and steer them and the editorial team to determine whether flaws are rectifiable. In addition, structuring the review so that there are clear sections critiquing the methods, results and discussion are useful, as is a way of highlighting major and minor recommendations, for example, by using subheadings or bullet points within the review.
JH: What is one piece of advice you would give to the authors of submitted manuscripts?
AT: Ensure that the aims and/or hypothesis of your work are clear at the end of the introduction, and that methods and results are structured in a way that shows how the study has met these aims, or answered the questions posed. It is also important to get the manuscript read by a native English speaker, and to contextualise any findings for an international audience.
JH: What would you change in scientific publishing if you could?
AT: Open access publishing is an important step forward in data sharing and open science, however it is less accessible to groups without grant funding, or from lower income countries. Whilst many journals offer schemes that can address this access issue the fees remain prohibitive for many, such that a way of bringing costs down, through partnering with commercial advertisers or other means, would be appreciated. At the same time however, a way of rewarding reviewers that does not incur costs ought to be found, for example rewarding reviews with money off submissions if accepted.